DB,DBZ,DBGT bios
GOKU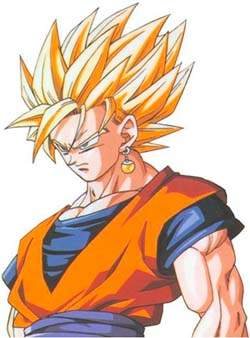 This is Goku. He is the main character in the Dragonball series. In Dragonball, he trains with Krillin under Master Roshi. In Dragonball Z, Goku fights many evildoers to save the planet Earth. He is the first to become the legendary Super Saiyan after many years of training. Goku has two kids, Gohan, named after Goku's grandfather, and Goten. Goku eventually becomes Super Saiyan level 3 in Dragonball Z, and becomes Super Saiyan level 4 in Dragonball GT.


GOHAN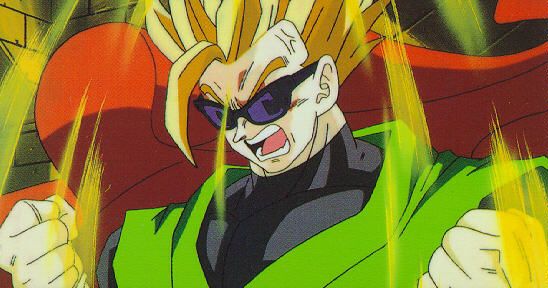 This is Gohan. He is Goku's first son. Gohan was a baby when he was captured by Radditz, Goku's older evil brother, in the first episode of Dragonball Z. Gohan got very angry when he saw that Goku was getting beat up by Radditz. And without knowing what he was doing, he rose in the air and charged at Radditz with a powerful blow. Gohan later went with Krillin and Bulma to the planet Namak to look for the Dragonballs. After Androids 17 and 18 came later in Dragonball Z, he fought against Dr. Gero's creation, Cell. He turned into a Super Saiyan at a young age, and kicked Cell's butt. In the Majin Buu Saga later in Dragonball Z, Gohan was a teen and entered Orange Star High School in Satan City. Gohan went undercover first as the Golden Haired Warrior, then as the Great Saiyaman afterwords.
GOTEN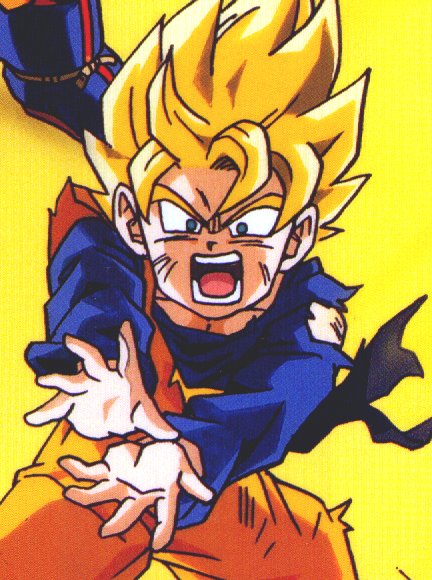 This is Goten. He is the second son of Goku. He and Trunks are the youngest to be able to go Super Saiyan. When Goten and Trunks do the fusion dance, they become my favorite character, Gotenks.





Enter supporting content here